Crypto Casino in Australia
Welcome to the world of crypto gaming at Joe Fortune, the premier online casino for players looking to use bitcoin and other cryptocurrencies to play their favourite games. With our user-friendly platform and exceptional customer service, we make it easy for players to enjoy a wide range of casino games, all while using their preferred digital currency. Plus, with our generous $5000 welcome bonus for new players, you'll have even more chances to hit the jackpot. So whether you're an experienced bitcoin user or just getting started, sign up today and start playing at Joe Fortune's crypto casino!
Play with crypto & Claim Your Welcome Bonus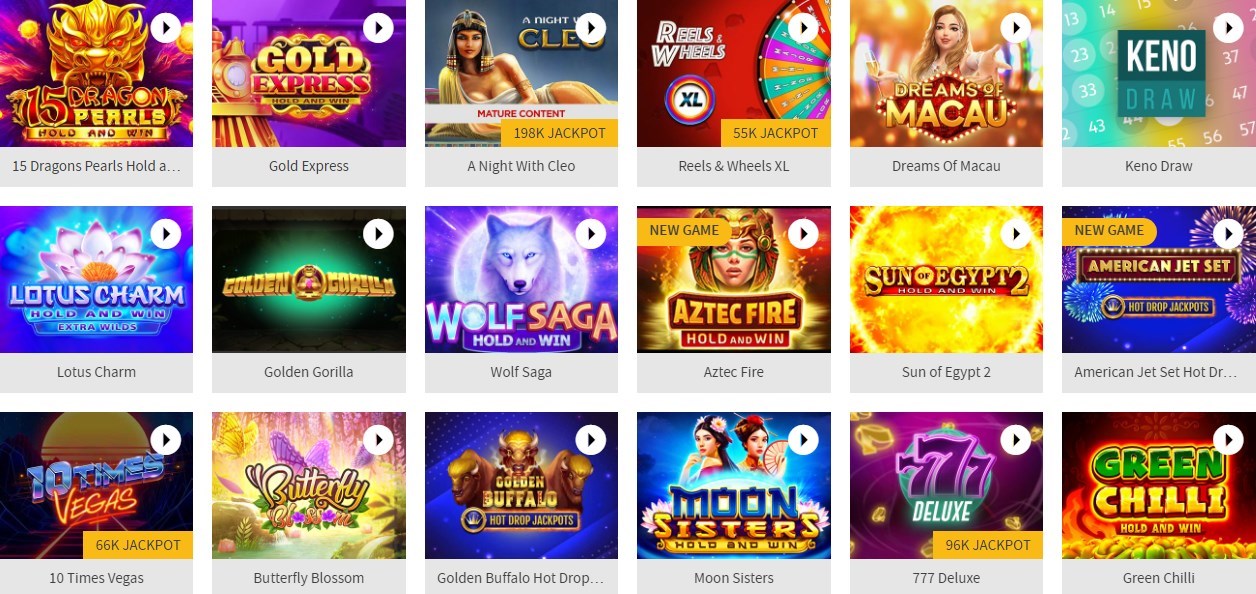 Wanna go crypto? Joe Fortune is a crypto casino in Australia that offers a premium gaming experience, whether you're looking for Bitcoin pokies (or Bitcoin slots as the non-Aussies like to say), Bitcoin blackjack or any number of our online casino table games.
Joe was proudly an early adopter of cryptocurrency as a payment method, so we've got a great set up for regular crypto users and newbies alike.
From easy, rapid deposits that are free from a credit card company's approval and sometimes strict limits to their ability to provide quick withdrawals and bigger bonuses, Bitcoin payments (we'll use "crypto" and "Bitcoin" the same way here) are a great match for online casino players.
If being low-key is your thing, Joe knows that crypto allows you to have greater anonymity too – which means more privacy.
The Bitcoin casino playing experience also means there are no transaction fees. Because we don't need to use the services of third-party companies, this means we don't need to pay any additional transaction costs on our end. And that's pretty cool, according to Joe. Having less hands in your online casino pockets is a good thing.
Bitcoin Pokies, Bitcoin Blackjack, Bitcoin Barbecue (ok, we made that last one up to see if you're still paying attention) – they all just make more sense for our savvy players. Many people figure cryptocurrency is the currency of the future, and it's a future you want to be a part of along with Joe.
How to play with crypto at Joe Fortune
It's dead easy to play with crypto at Joe Fortune. Australia has a lot of crypto-savvy people, whether you're in Perth, Cairns, Brisbane, Melbs, Sydney, Woolloomooloo… you name it.
But even if you're brand spanking new to the world of cryptocurrencies, your crypto gambling fun is just a few quick baby steps away, and you'll be a pro in no time.
For starters, there are tons of resources online to help you get familiar with the wording and the tools you need to add funds to buy any amount of cryptocurrency. Part of the fun of crypto in general is knowing the insider lingo, so you can hang with your new online friends and sound interesting at parties.
To help get you there within the friendly confines of Joe Fortune's own site, we've got a handy Frequently Asked Questions section. You'll find pretty much every answer you need regarding Bitcoin casinos right there.

How do crypto casinos work?
Your cryptocurrency funds work a lot like regular currency banking does – only it's usually quicker to change money and you don't need to be concerned with getting approvals – your crypto funds are yours, and that's it.
Joe Fortune's process for getting crypto funds into your account are simple, and once you've done it the first time it gets even quicker.
There's a cashier window when it comes time to add funds (which, you know, Joe kinda needs in order for you to wager and potentially win big).
Simply scan the QR code or copy and paste the address generated in Joe's cashier to the field provided in your digital wallet, then choose your amount and hit 'Send'.
You'll see a confirmation screen magically appear. Check your wallet address and make sure it's the same one that's shown on the cashier page, and then hit 'Send' again.
Your crypto funds are always immediately converted to AUD/USD. The ups and downs in crypto coin prices can be unsettling for some people, so Joe makes sure this gets taken care of the second the cryptocurrency hits your wallet.
Within about 10 minutes – often ever quicker – your cash balance will show in your Joe Fortune account. And let the games begin!
Are crypto casinos legal and safe?
Yes and yes. It's good to remind you that when it comes to crypto casino playing, you are in complete control of your funds – all cryptocurrency information is stored in your digital wallet only. The safety comes in where you approve every "send" transaction of your money – without confirming the sending of your Bitcoin, Ethereum, Litecoin, you name it – those crypto coins stay right where they are.
Nobody else can get their eyes on your crypto casino funds without your permission, which is different than a bank or credit card company.
Remember, in Australia, crypto is legal, and every transaction you send or receive is completely private between you and Joe Fortune.
What are the advantages of playing with crypto at an online casino?
To begin with, Joe has lowered the minimum wager and raised the maximum bets you can make when you are playing at our online casino. Regular currency players don't have access to these upper and lower limits.
Another advantage: fast withdrawals. They are another big benefit for crypto gambling, and as the crypto is withdrawn – hey, congrats on the wins by the way! – you'll receive it quicker than you would receive your standard currency.
Safety is a yet another advantage to crypto gambling – like we just mentioned above, you'll see the funds turn into AUD/USD as soon as they hit your account, and there's zero risk of credit card fraud.

How to make a deposit at an online casino using Bitcoin?
It's easy as 1-2-3 (ok, technically 1-2-3-4-5, but you get the idea). For you players who are already familiar with how cryptocurrencies work, you can bypass the first 4 steps here and go ahead to Step 5 below. If you're feeling extra special, skip all of it and just go ahead to the site and start playing.
For the rest of you, here you go:
STEP 1: Setup and open your digital wallet. This will be the wallet used to hold your cryptocurrency, and most wallets hold all the coins that Joe accepts.
STEP 2: Open your exchange wallet. If you don't know what that is, here's a deeper look at all this crypto casino deposit information.
STEP 3: Buy your cryptocurrency of choice from your exchange wallet. In most cases, you can link your debit or credit card to your exchange, transfer from an intermediate service that sits between your wallet and your bank, or have a friend transfer the funds from their wallet to yours. (Tip: this last step takes just a few seconds).
STEP 4: Transfer your purchased cryptocurrency – more on the cryptocurrencies we accept down below) to your digital wallet.
Select 'Receive' in your digital wallet and copy the wallet address
Click 'Withdraw' or 'Send' inside your exchange account
Then paste your digital wallet's address and continue
STEP 5: Transfer the funds to your Joe Fortune account, and within minutes you'll see a boost in your balance in AUD/USD, and you are on your way to Crypto Pokies, Bitcoin Blackjack, tons of Bitcoin table games and other crypto casino goodness.
How to withdraw your winnings using Bitcoin?
Congrats? So you won some games recently and want to withdraw your crypto funds hey?
In your digital wallet, choose the cryptocurrency you want to withdraw (Bitcoin, Ethereum, Bitcoin Cash, Bitcoin SV, Litecoin, or USD Tether) and then hit 'Receive'.
Now copy your wallet address exactly from your Digital Wallet. (Every wallet has a "copy" button right next to the address, so you don't need to write it down).
Head back to Joe's website and paste your wallet address in the 'Your Wallet Address' field provided. Then just enter the amount you want to withdraw in USD.
Once we have received your withdrawal request, you can expect to the funds to arrive in your digital wallet within approximately 24-48 hours.
When your funds arrive in your digital wallet, you can immediately send them to your Exchange account and convert them to AUD/USD, or keep them as crypto coins to use at a later date. If you want to be really sure you bank your winnings, converting them to standard currency or a stable coin is recommended.
Other cryptocurrencies accepted at Joe Fortune?
Originally Joe began with his crypto casino career accepting just Bitcoin (BTC) and then Litecoin (LTC) back in the day. Now, however, we're more than a Bitcoin and Litecoin casino. Crypto casino players in Australia can also use Joe Fortune as an Ethereum Casino (ETH), Bitcoin SV (BSV), Bitcoin Cash Casino (BCH), and USD Tether one (USDT). Pick whichever one you like to use.
More choice when it comes to your crypto helps you play the way you want, and each coin operates the same once you're in the Joe Fortune casino – all the advantages and benefits for using cryptocurrency apply.
What Bitcoin Casino games can you play at Joe Fortune?
Great question. The answer: every type of game you can play using standard currency can also be used for cryptocurrency casino action too.
Bitcoin online pokies in Australia pretty much start with Joe Fortune – it's what we're known for, and you can find hundreds of games that can all be fueled by crypto funds.
Bitcoin blackjack is another sure crowd-pleaser with Joe's online casino, as we offer eight different types of this card game classic. From the classic online blackjack where strategy and luck play a part to single and double decks and more, use your crypto funds on your way to 21.
Tons of table games like Bitcoin Roulette, Craps, Let 'em Ride and more are also great ways to play fun games of chance. We've also got virtual sports, video poker, and even live dealers who will give you that real Vegas feel, no matter where you're sitting in Australia.
In short, Joe knows crypto. And now you do too.