What Online Casino Games to Play First for Real Money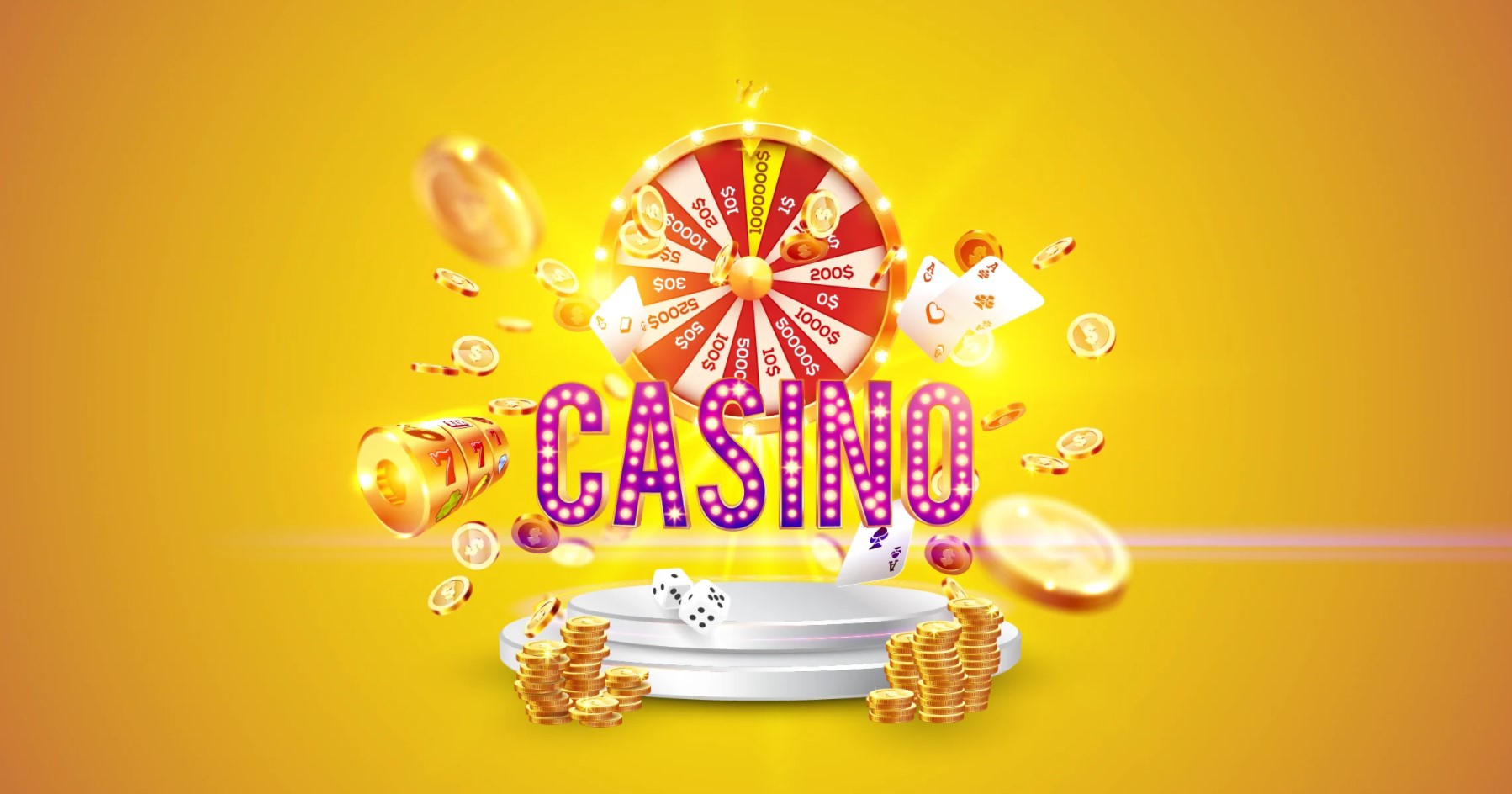 Is it just me or are decisions becoming harder? Which pants to wear. What to eat for dinner. Which movie to stream. Which games to play. And most importantly, which game to embrace first when you play casino games for real money: and win big time.
So many life choices. I can't really help you with most of those. (Actually, I have quite the sympathetic ear. You can always run something by me.) But the games? That's where I really shine. Online casino games have never been as plentiful and so damned entertaining. From online Blackjack to friendly Gold Diggers, to Sexy Sultresses to Wild Bling: Joe's here to help you play casino games for real money.
More specifically, I'm here to help you choose the online casino games that'll leave you jumping for joy and hugging the closest warm body.
Let's tour my proud assemblage of online casino games, or rather, some of my favourites. You might even narrow that impossible decision down for yourself: which game will you select to deposit and play now?
Online Blackjack

Blackjack's a great game to start out with. That's because with the right strategies, winning is gloriously easy. In Blackjack, the odds are more heavily on your side than any other table game. The house edge is only a measly 0.5%. For some perspective, compare that to Baccarat (not the songwriter Burt: he's incomparable), which is 1.06%; or Roulette, which is anywhere from 2.7% (American) to 5.26% (European).
Basically, online Blackjack has the odds for you to smash it, particularly if you pay attention to my collection of astonishingly useful, New York Times-bestselling and Pulitzer Prize-winning Blackjack guides.*
*As long as we live in an alternative fact world, I'm giving myself a retroactive makeover. Joe Fortune, in addition to his literary genius, is a decorated rescue helicopter pilot, an inventor, a jazz drummer, and a gold medallist in the last three Olympics. Oh, and he sports a six-pack to go with his six-pack, and his Mum says he's really good looking (true).
So Blackjack is kind of a springboard for the entire suite of table games.Don't know your strategies and statistics? Then in order to get the ball rolling fast, and to keep on that tiny house edge, you'll want to follow some basic key tactics.
This skill involves knowing when to Hit (take more cards) or Stand (keep the cards you have).
This is the basic idea:
Always Hit with a total of 11 or less, as long as there isn't an Ace (called a Hard hand)
Stand on 12 when the Dealer has 4-6.
Stand on 13-16 on a Hard hand when the Dealer has 2-6. If not, then Hit.
Always Stand with 17 or more on a Hard hand.
Always Hit on 17 or less if your hand includes an A (called a Soft hand).
Stand on 18 when you have a Soft hand, except for when the Dealer has 9, 10, or A. Then Hit.
Always Stand with 19 or more if you have a Soft hand.
As far as online casino games go, online Blackjack is the most consistent. It leaves very little space for guesswork – which is why it's a smart way to start out when you play casino games for real money.
Gold Rush Gus
We're changing gears. Next up: when you play casino games for real money, expect that the intensity of Blackjack has given way to something a bit more fun. Gold Rush Gus is an exciting pokie, and one of our favorite online casino games. That's because Gus is a real chum. How many of your other mates guide you through the rocky terrain of our magical planet in search of Gold?
The immersive experience of playing Gold Rush Gus is very similar to that of a traditional video game. Unlike online Blackjack, where, let's be honest, you have to do some thinking, Gold Rush Gus is an easy, all-around good time. Just like me. You're right there inside the action: striking 3-D animations, immersive sound effects, and countless ways to strike it rich.
As for that 'rich' part…
Another reason why Gold Rush Gus is the best of the online casino games is because of the ripe selection of Progressive Jackpots. 2 Minis, and 1 Mammoth. There are plenty of Gems in the game. But all it takes is landing 5 in a row of any Gems and you win one of the Mini Progressive Jackpots. And at Joe's, the mini is bigger than any Mickey.
But keep your eye on that big one. It's growing. And when you get a Treasure Chest, you have a chance to snag it. Look inside the Chest – if you see a Diamond, then you'll know you've really struck gold. The Big Progressive Jackpot is yours! In case you're wondering, right now it sits at $69K.*
*"Sixty-nine, dude."
If winning $69K is what you get for your first shot when you play casino games for real money, then you, Player, are off to a damned good start.
A Night with Cleo
Speaking of Progressive Jackpots and amusing companions. Meet Cleo. A scantily-clad Egyptian Pharaoh who's bursting at the seams to award you with luscious sums of money.
If you're looking for online casino games that gets you off with a bang, this pokie is where it's at. Cleo knows how to set the mood for making cash. Opportunities for doubling your wins are everywhere in this pokie. Surrounded by Golden Scarabs, Egyptian-themed Playing Cards, and Sparkling Golden Jewelry, you spin your way through riches. Spin a Wild (the Cleopatra Symbol) in any winning combination and your winnings are doubled.
But that's nothing in comparison to the Gamble Feature. When you reach the Gamble Feature, Cleo lures you into her private chambers. In a lavish pond surrounded by golden arches and floating lilies, Cleo awaits you front and center.
In her hands are two lotus flowers. Choose the right one, and you double your winnings, and your chances to get Cleo's special approval. For each correct choice, Cleo removes another article of clothing. Double your winnings with the right choice 5 times in a row, and Cleo bares all from the waist up. She is perfection.
Whoever said online casino games can't be sexy?
But you don't care about such risque scenes, do you? No. What you care about is how Cleo is ready to make it rain at any moment in the game with her Randomly Triggered Progressive Jackpot. Currently sitting at $30K. Put that in your pipe and smoke it.
Sexytimes: not a bad way to play casino games for real money.
Diamond Wild
What would you do if, at the tap of a button, your bank account grew to $2.53 Million in one hit? If you care to find out, then you'll want to stick around for this one.
Out of all the online casino games that offer a great time and loads of money, Diamond Wild is one of the most legendary. For good reason, too. With Diamond Wild, sums in the millions are more than a glimmer of hope. They're right here. And you have 5 Jackpots to choose from.
Which is precisely why, when it comes to online casino games, this pokie is an excellent place to kick off your collection of cash.
To have a chance at one of the 5 Jackpots, you need to land the smaller Diamonds that are seen next to the other Symbols. When you Spin 5 in a row, you're eligible for one of the Jackpots. Score 9 in a row and the big Jackpot is yours. Talk about starting it off right!
If you're interested in other wins, Diamond Wild has those, too.
There are buckets of ways to polish your bank account for some added shine. When you get the Free Games scatter symbol three times in a row, you get 8 Free Spins with a 2x Multiplier. That means doubling your wins.
Or land 5 Diamond Wild symbols in a row to win 2,500 Coins.
I reckon that none of those prizes are a bad win for your first go.
Regardless of your choice to play casino games for real money, I think it's pretty clear that I want you to win, and the bigger, the better. So today you're officially a part of the Joe Fortune team, where online casino games never stop dishing out the good stuff. Make your choice, set your bet, and relish in your first big win. We'll see you next round. Your shout.