Practice Play: How to Play Online Casino Games For Free

If you're the type who loves the idea of exploding lights, immersive stories, and the unforgettable adventures in a pokie or table game, but you're not as keen to run your bankroll on it, then you're going to be bloody thrilled with today's PSA.
Joe Fortune Practice Play Mode is my gift to you, and it's the gift that keeps on giving… until you're ready to hit the big leagues. This option gives you a free pass to enjoy all of the spins, features, bonuses, and strategies of any of my games for absolutely nada. Zip. Nought. Zilch. Yep: you don't even need a Joe Fortune login to try before you buy.
If it sounds too good to be true, then you've never won a golden ticket. You're about to discover how to get all the glitter and stardust from the best games out there, without it costing you a two cent piece in real money.
What Is Free Play?
You may have figured this out by now, but I'll go ahead and tell you anyway, because I don't become the owner of a famous Australian casino by cutting corners. "Free play" means you get to play any game for absolutely… free. Gratis, complimentary, free of charge – no matter how you say it, you don't have to give me a dime!
Free play is set up with a predetermined bankroll per game, ready to go. The entire balance is yours to use however you'd like. You can make big bets, small bets, and anything in between, simply enjoying the ups and downs of the game without risking a lick of your own money. Of course, that also means you won't be earning any real money, either, but that's the point of Practice Mode.
Since it's all free to play, surely this must mean that free play is inferior to regular play, right? Nope, not at all! I've arranged every one of my games with the same exact system to perform the same exact way in Practice Mode. Just a simple flick to the software fills it up with a pretend balance so you can enjoy it in all its glory, just for kicks.
Benefits Of Free Play
You come to my casino to make some money for the weekend, or maybe even for the year. Even so, there may be some days where your bankroll needs a rest but you're still itching to get your hands on the action. Or maybe that's not you at all. Maybe you're a brand new player who's still a bit nervous to get their feet wet with real money, and you'd rather keep the training wheels on for a bit longer.
No matter which one you resonate with, that's just what Joe Fortune free play is all about. For the experienced players who need a break, my Practice Mode lets you satisfy the urge to watch the reels spin, and get immersed in the graphics and stories you've made a bond with. For newer players, Practice Mode allows you to test out the game and get comfortable with the controls before you level up to the games for real money.
Practice Mode isn't limited to pokies, either. You can also open up any table game and test it out there, especially those with tricky rules or strategies. We're looking at you, Craps!  There's no better way to get familiar with the game and sharpen up your skills before you take a stab at the real thing.
For both types of players, free play is also a smart way to read up on the paytables and answer any questions you have about the features or the payouts.
How To Use Practice Play
Believe it or not, you don't even need an account to play on Practice Mode. Why in the world would I do such a thing? Because I'm here to help everyone have a good time, whether you want to spend money or not.
All you need to do to play for free is fire up your PC or mobile, find your game from within the casino, and click or tap on it. Once you click on it, select "Practice" with the white button. Once you're inside, you'll be greeted by the parade of themed music, colours, and characters. They won't hold back a thing, just like in real play.
If it's slots you're playing, glance around for the balance metre… starting you off at 1G! Yep, $1,000 of fun money, just for you. Then, look out for the three stacked chips to place your bet. Choose your amount and hit "Spin" if it's a slot, or "Deal" or "Go" or whatever it may be if it's a table game.
You still want to be strategic here, because just like in real play, once your balance runs out, then kapoot! That's it for your game play… for this round. The truth is that in practice play you can exit the game and play again straight away as many times as you want. No, really! There's no limit to the number of times you can open it up and give it a go. The balance will always be there when you come back. After all, I did say the gift that keeps on giving, right?
Above all, take this valuable time to click on the hamburger icon or the question mark symbol and catch yourself up on the paytable. You should get hyper familiar with the game's rules and payouts, so by the time you're ready to play for real, nothing can hold you back.
Ready To Start Playing For Real Money?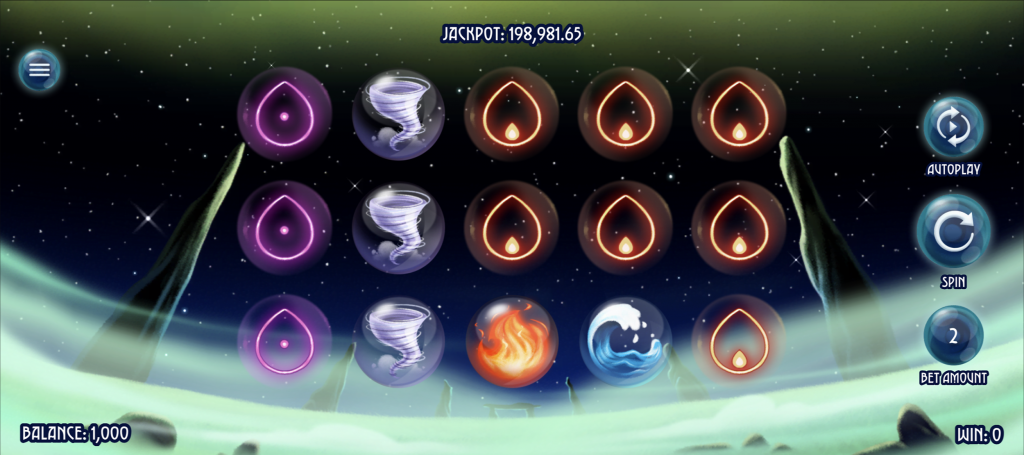 Are you ready to give Practice Mode a shot? You've literally got nothing to lose!
You wouldn't believe some of the Joe Fortune free games I have laying about for you to test drive. Mystic Elements is a trip through the universe in earth, water, and fire in search of the ultimate Light. You get to watch glowing mystery symbols grace the 5 reels and reform into new magical elements that help you gain more free spins and more time in the game.
For a wilder adventure, leave the traditional reels behind and experience the striking, orb-like reels that make up Treasures of Aztec. As one of my most surprising and quirky games, this unique pokie hurls you back to the Aztec for a session with fire among soaring temples, complete with 32,400 paylines and ways to watch the game explode in tribal magic.
Once you're done with pokies, head over to the Table Games section and finally take your shot at Blackjack. You'll be shocked at how simple the game really is, and feel invincible as you hit and stand your way against the dealer in a race to 21 without going over.
As soon as you've warmed up your feet and set those betting juices pumping, you'll be ready to ditch the training wheels and peddle all the way to the finish line… with real money. Or, you know what? Maybe not! Just enjoy the games however you like, in Practice Mode or for reals mode, and remember that I'm just happy to see you here.