FAQ About Online Casinos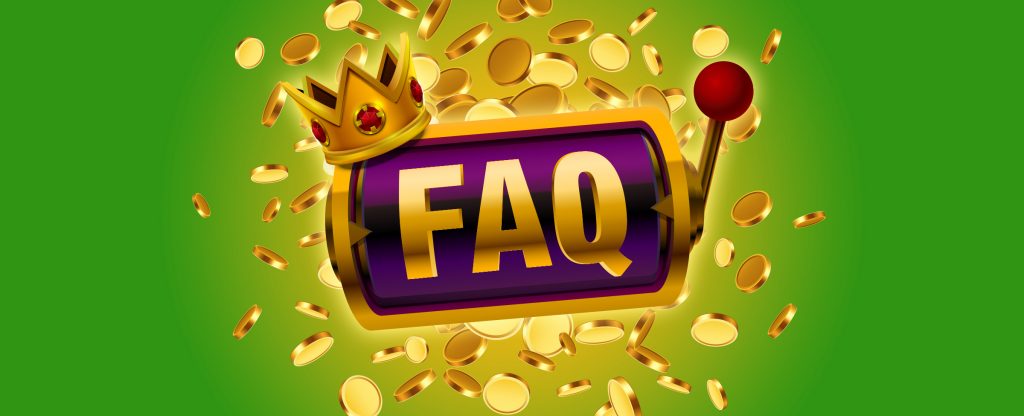 It has never been easier to experience the rush of casino games than with Joe Fortune online pokies and table games. Since opening our doors in 2016, Joe Fortune Casino has led the way in online entertainment in the Land Down Under, serving up the freshest pokies with the ripest jackpots, all ready to be devoured by our loyal patrons.
You only need five minutes to open an account, make a deposit, and get straight into winning real money. It couldn't be any easier. Joe Fortune Casino is not only the most fun and accessible online casino in Australia, but also the leader when it comes to trust and security. This place is all about your experience, and my role is to ensure that the games and the service reflect that sentiment at every turn.   
Whether you're new to online casino gaming or a vetted player with a few lingering curiosities, I'm here to help answer all of your questions about online casino gaming. Let's get some answers! 
What are online pokies?
Joe Fortune real money pokies are online casino games that you play on your desktop, laptop, mobile device or tablet. They allow you to make money based on a bet that you place up front. You can bet anywhere from $0.01 to $500, depending on the game. A set number of reels display symbols that are unique to that particular game. They spin rapidly with each bet before stopping in place with a new combination of symbols. When the symbols land in a particular way, as described by that game's rules, you win a real money prize based on your bet amount.  
Most pokies at Joe Fortune Online Casino come with all sorts of fun extras that are built into the theme.
The main types of features of online pokies are as follows:
Free spins:

Free spins are when the game allows you to play a number of rounds without depleting your balance.

Multipliers:

These are cash prizes in which the value of the prize is determined by multiplying the multiplier (2x, 3x, 5x, etc.) by your bet amount.

Bonus rounds:

These rounds are often played on a pop-up or side-screen, and they let you play a unique side game that awards you unique prizes, including jackpots if the game has them.

Jackpot:

A regular jackpot is the highest amount you can win in the game, usually through its features. 

Progressive jackpot:

A progressive jackpot is a jackpot that grows with each wager made in the game by every player. You can win it through a special bonus round or at random, depending on the game.  
How does an online casino work?
At an online casino like Joe's, you can play all kinds of games for real money on top of pokies, including table games, video poker, and even with a live dealer. Every game is controlled by a Random Number Generator (RNG). An RNG is software that uses an algorithm to determine when the spin stops, which symbols appear, which cards are revealed, and any other outcome in the game. This means your games are free from interference and apply fairly and equally to all players.
Table Games
These are the games that are played at a table in a land casino, including Online Blackjack, Online Baccarat, Online Roulette, and Craps. You can play all these games online at Joe's, too, and they work just the same. Many experienced players enjoy table games because they allow you to use more skill and strategy versus relying only on luck. Start here.
Specialty Games
Specialty games like Keno, Bingo, or scratch cards are also luck-based games. They offer unique ways to play and win, and they usually don't require complicated strategies or special knowledge. 
Video Poker
Video poker is based on traditional poker, and there are many different types to play. The rounds are played very quickly, and sometimes you can even play with up to 52 hands. Most of the hands are based on traditional poker values, however some games have their own set of winning hands which are described in the paytable. 
Live Dealer
You can play table games like Blackjack, Baccarat, and Roulette with a real human dealer through live streaming. Live casino works a lot like a video chat, but the dealer can't see you, they can only see what you type to them. The games are led by the dealer or croupier with high end, physical equipment just like they are in a land casino. The controls on your side look just like they would in a regular online gaming session, but the live dealer takes your wagers and records your winnings in real time. 
Can you win money playing pokies?
Yes, you definitely can, although it is never guaranteed. Pokies are strictly based on luck, no matter how creative you are in your efforts to win. Having said that, if you make a wager and land on a winning combination, or even hit a jackpot (it happens more than you might think!), you can choose to exit the game at any time and withdraw that money.
What is casino "Return to Player"?
The Return to Player, or RTP, is the theoretical percentage of money you could expect to get back from a game over time. So, if you make one hundred $1 bets on a pokie with an RTP of 97.5%, you could expect to get back $97.50. It's important to keep in mind that the RTP is not guaranteed.
You can find your game's RTP by opening up the pay table where it is usually clearly displayed for players to see. 
How do you win real money from pokies?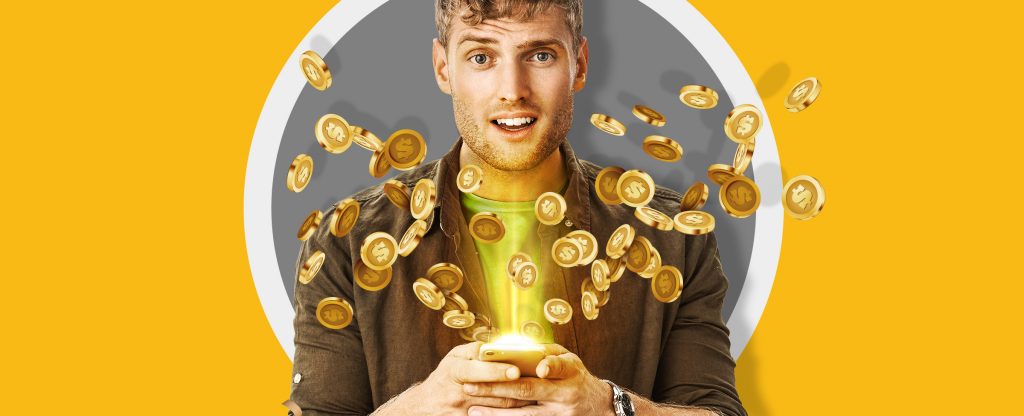 While online Australian pokies are very simple when it comes to how you play (just make a wager and hit 'spin'), you can maximise your wins by having a plan in place before you begin your gaming session.
Choose a pokie that matches your goals
If you want to win more frequently and you don't mind if the prizes aren't jackpot-sized, then go for low volatility pokies, or Bitcoin pokies with many extra features. If you'd rather spend more of your bankroll for the chance to win huge amounts of money, then opt for high volatility pokies, or those with a big jackpot but usually not a tonne of extra features. 
Set aside the right bankroll 
The rule of thumb is that you should set aside a bankroll for each specific game, with a recommended wager of around 2-3% of your determined bankroll per play. This makes it more likely that your money will last long enough to win real money pokie prizes. 
Bet on max 
Most experienced players go into a pokie session intending to make as much as the game offers. The only way to do that is to bet on the highest value available. The max bet is also required if you want a chance to win the pokie progressive jackpot. 
Decide when to stop ahead of time
Not every session will be a winning session. It's essential that you decide a dollar amount you'd like to win and a dollar amount you're okay with losing. Once you hit that amount, stop playing and use the rest of your bankroll to try again another time. 
Do you have to play pokies for real money?
If you like the theme and the fun of spinning through pokies but you don't want to spend your bankroll, you don't have to spend anything to play! Simply open the game and hit "Practice" to play pokies for free. A pre-loaded "fun" balance will appear in the game, and you can play for free. Keep in mind, however, the winnings are just for fun, and they are not real money pokie winnings.
Is it safe to play at online casinos?
You can be absolutely certain that a casino like Joe Fortune Casino is safe to play. 
For any online casino to be safe, they have to adhere to strict standards for licenses and regulations. As long as the casino you're playing at is licensed by a trusted authority (such as Curacao which licenses Joe Fortune Casino) and they use trusted encryption with your data, such as an SSL (Secure Socket Layer as indicated by the padlock icon to the left of the URL), you can be sure the casino is legitimate and safe for you to play. 
On top of giving you the highest standards of security, Joe Fortune stays in strict accordance with every facet of the law when it comes to gambling. You can always be sure the games and your winnings are totally legal and trustworthy. 
How can you trust an online casino?
There's a lot of shady stuff out there, and it's a good idea to be wary of anyone who's asking you to give them money. When you're not sure whether or not an online casino is legit like Joe's, look out for these key points:  
Secure Socket Layer (data encryption)
If you look at the Joe Fortune web address in your browser, you'll see a padlock icon and an HTTPS address. This means we use a Secure Socket Layer (SSL) that encrypts the information you give us. If you're on a casino website that does not have both the "HTTPS" address and a padlock icon, do not trust the site, because they are not secure.
Proper Licensure
Every trustworthy online casino must be licensed by a regulating authority that ensures the casino is operating with honesty and fairness. Joe Fortune Casino is licensed by Curacao, the leading regulating authority for online gambling. If you want to know that a particular online casino can be trusted, see who they're licensed by. If they do not have a license by a trusted authority, it's not a good idea to play at that casino, or give them any personal information. 
Privacy Policy
When you sign up for any online pokie casino, you should be presented with a privacy policy. This is vital information about how the casino uses your data and how they protect it from third parties. If any online casino allows you to sign up and start playing without first displaying their privacy policy, there's a good chance they're not legit. 
How do you sign up?
It's super easy to sign up at Joe Fortune Casino. Once you're at the website, look to the top right and click on the bright yellow button that says "JOIIN". Just tell us your email, create a password, and choose a nickname, and that's it! You're a member of Australia's #1 online casino. Welcome.
How do you get your money out?
Taking your money out of your online account is referred to as a withdrawal. Once your balance reaches the minimum dollar amount for your method of withdrawal, you can login to your Joe Fortune account and request a withdrawal from the cashier. This generates a unique reference number, and the funds are immediately removed from your balance and held for approval for up to 48 hours. 
These are the methods of withdrawal you can request (all cryptocurrencies are processed the fastest at our crypto casino, and bank wire and check by courier are the slowest):
Bitcoin

Bitcoin Cash

Bitcoin SV

Ethereum

Litecoin

Bank Wire

Check by Courier

What is a welcome bonus?
A Welcome Bonus is an online casino's way of saying thanks for coming in. At Joe's, that kind of loyalty will earn you up to $5,000 over your first three deposits, plus, you get 30 free spins for good measure. That's five grand that you can use directly on games. The Welcome Bonus is subject to a 50x rollover requirement.    
What is a rollover requirement?
A rollover is used with casino promotions like the Joe Fortune Welcome Package. It requires that you wager the value of your bonus funds a certain number of times before you can withdraw real, hard cash. 
So if the rollover requirement is 50x and your bonus money is $100, that means you have to wager $5,000 before your real money winnings can be taken out ($100 x 50). 
Where can you play online pokies in Australia?
Joe Fortune Casino is the number one trusted online casino in Australia. I have state-of-the-art security, so your personal information and your money stays safe. I offer the most options in withdrawals and deposits with few limits. Plus, I have hundreds of pokies so we definitely have a game that's right for you!
The world-class games at Joe's come with endless variety, and an unmatched $5,000 Welcome Package that you won't find anywhere else. Gamers of all stripes will always find what they're after at Joe Fortune Australia, and rumour has it that they also have a blast along the way.