$50 For You And Your Mate (Everyone Wins with Refer a Friend!)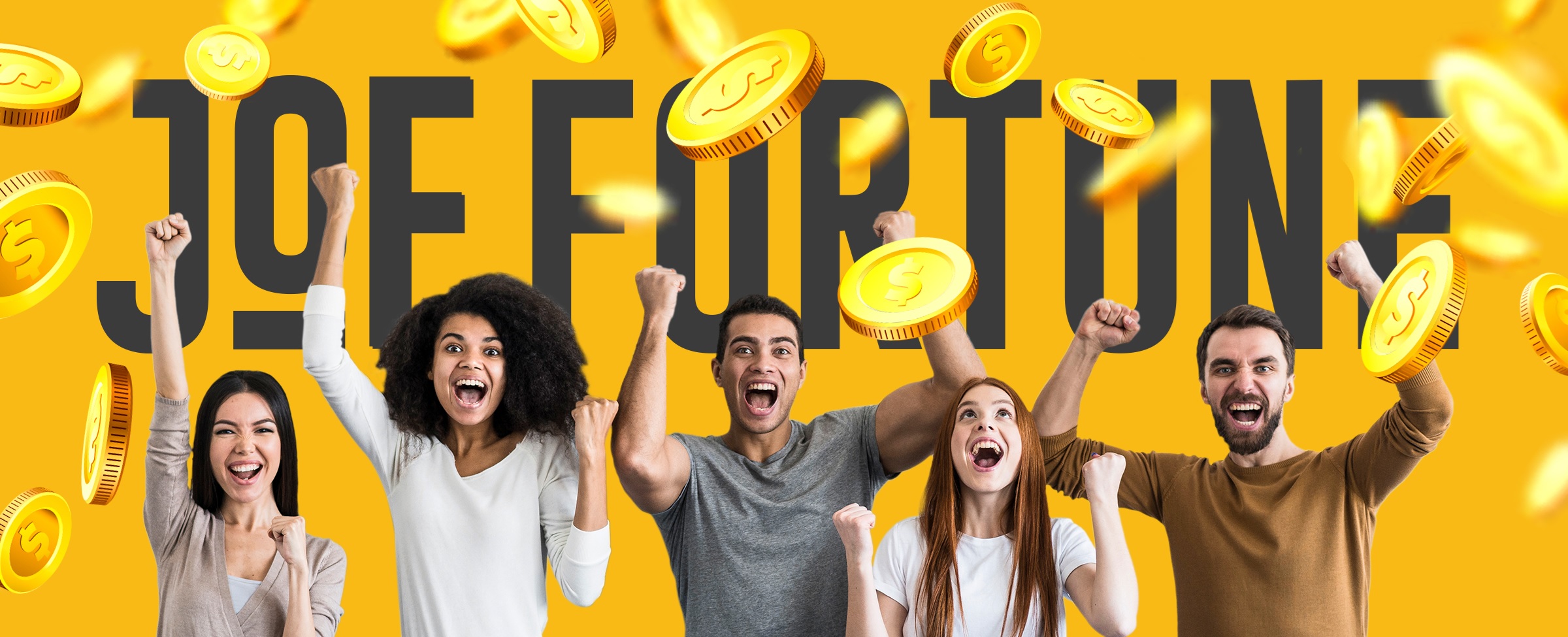 Friendship is great. So great, in fact, that I'm going to add a Fortune cherry on top to celebrate it. So… how does 50 bucks sound? How about $100, or even $1,000?
For every friend you send my way, I will give you $50 through my Joe Fortune Refer A Friend program, just to say thanks. Not only that, but I'll give your mate $50, too, plus a pretty rad Welcome Bonus Package.
And if that wasn't enough, there's no limit to the number of friends you can refer.
I repeat: Unlimited. Referral. Bonuses.
So tell your bestie, tell your colleagues, and tell your barista. Joe's is the place to be for a good time, and referring friends is the best way for you to earn some bonus cash.
This is how it's done.
How Joe Fortune Refer a Friend Works
Gather up all your contacts. All of them. Even Andrew from accounting.
Before you reach out to your mates, make sure you understand exactly how refer a friend works. So here's how you do it:
Login to your account, and click on the profile icon at the top of the page.
See the option for "Refer & Earn" on the dashboard? Click that.
Use the email we've created for you, or copy your own unique referral link to give to your friends.
Your friends receive the link. They use that link to make an account at Joe's and make their first deposit of $20 or more.
Through your link, I'll see that you are the good buddy who referred them, so I drop a crisp five-oh into your bank balance per friend.
Once you've got the casino referral bonus, you can start using it right away on your favourite games to play at Joe's, or any other game that strikes your fancy. Once you meet the 30x playthrough requirement, that money is yours to withdraw. Zing!
What's In It For You
You already know that using the referral bonus at Joe Fortune Casino, you can make $50 per friend you refer that makes a successful deposit. That's if you only stop at one.
If you invite more friends who make a successful deposit, you can earn even more. There is literally no limit to the amount of money you can earn from the Joe Fortune Refer and Earn bonus.
If your close pal from high school gets on board, you get $50. Then you bring up Joe's at the pub after work and your bar buddy signs up too. That's $100.
Now that the money's coming in you really get excited, so you go through your social media friends list and start telling everyone. Pretty soon your entire scout group/book club/parent committee/art class or foreign language cadre is signing up at Joe's. Your cousin's pilates students are piling on, core muscles fully engaged as they sign up – and you're collecting $50 for each and every person who used your code.
You don't have to deposit a single coin of your own with this no-deposit bonus – that's how it's done!
What's In It For Them
Now that we know what's in it for you (which is literally unlimited free money for every friend you refer), let's talk about what's in it for your friends. Take note, because you'll want to give them the highlights when you talk about Joe's.
Once they figure out how to get started playing at Joe's, they'll be making their first ever deposit. Then they'll be knocked down and bowled over by the best casino bonus known to man: the $5,000 Welcome Package. They can put that money to work right away and get started trying new games – just like you did when you first signed up.
As you know, there are hundreds of games to play around here, from online pokies to Blackjack and more. With just one deposit, your friends have access to all the games, and each of the winnings, that hold a proud spot among my ever-growing collection.
And if they or you ever need a hand, and often we need two of them, Joe Fortune has the best customer service team in Australia, hands down. Hands up who loves efficient service? There they are. Look after your spinning finger, won't you? It comes in handy around here.
It might have been a while since you first signed up with Joe's, but consider telling them about my crypto gaming deposit options as well. Using crypto to deposit is the fastest and easiest way to get started!
It's time to grab your mobile and open up that contacts list. Being the delightful person that you are, your mates, both old and new, will be delighted to hear from you – especially when you tell them about the perks they get at Joe's. Once they start coming in, the Joe Fortune referral bonus starts going out. Can your account balance handle it? It looks tough enough to hold up a few more zeros.
---
Hot Drop Jackpots – Now at Joe Fortune!
Read about must drop jackpots now.